Helping victims of "Maring Typhoon"
19.08.2013
---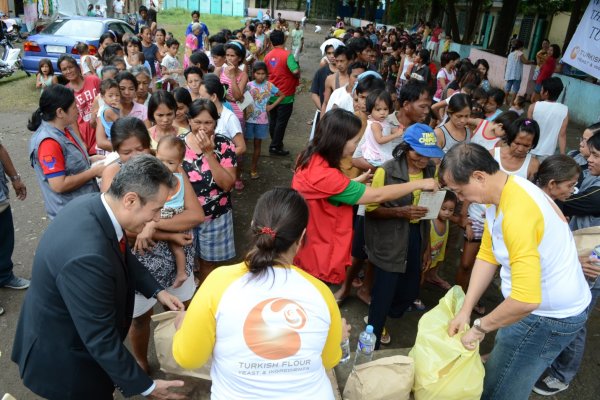 Turkish Flour Yeast and Ingredients Promotion Group has extended help to the victims of the Maring Typhoon that took place in the Philippines on 19 August 2013 and of the disaster caused by the following south-westerly monsoon rains.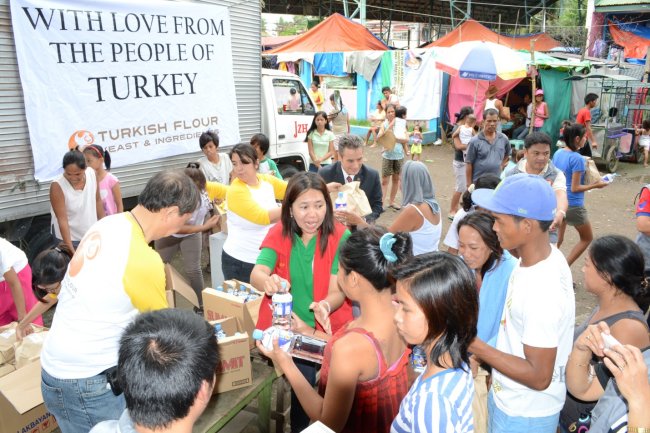 After the disaster that took place in the Philippines, one of the important markets for Turkish flour exports, the TFYI provided food aid in Laguna, one of the areas worst affected by the flood, on 12 September 2013 in the framework of social responsibility.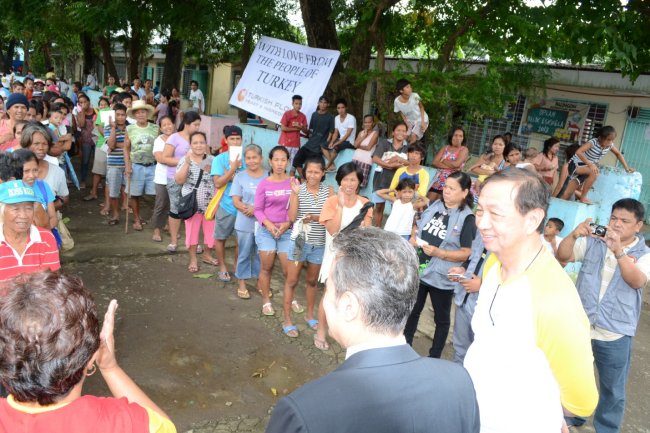 While Turkey's Trade Counsellor in Manila, Mr Cezmi Beşoğul, also participated in this aid effort organized by the TFYI, 4,000 aid packages consisting of ready food and bottled water were distributed to the disaster victims. The distribution of aid was attended by the President of the Philippine-Turkish Business Council, Mr Ernesto Chua, and the President of the Philippine-Chinese Association of Bakers, Mr Benito Lim.